 Webinar on 15 December 2022, 15:30-17:00
139
139 people viewed this event.
Alpine Climate Board of the Alpine Convention & ALPACA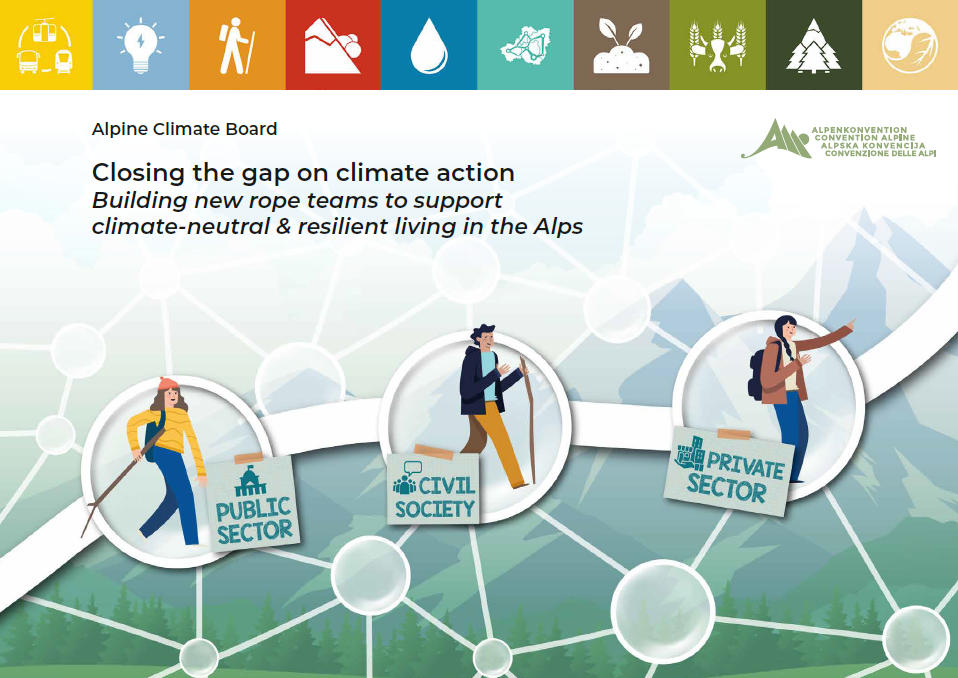 "Climate action and lifestyle: Explaining and overcoming barriers to climate action"
The recent booklet "Closing the gap on climate action – Building new rope teams to support climate-neutral & resilient living in the Alps" of the Alpine Climate Board (ACB) gives insights into how the Alps can become a frontrunner for climate action. To really implement the vision of the Alpine Climate Target System 2050, the ACB needs broad support from different stakeholders and all Alpine citizens. But how to motivate people to join the rope team of the ACB, especially in this time of crisis and growing resignation? Join us for our next webinar! Our inputs will look at barriers, drivers (and motivation) for behavioural change, focusing on mitigation to climate change, some featured good practices of the ACB booklet will share their experiences and, together, we want to develop ideas on how to change the mindset on climate action from a picture of uncertainty and regulation into a positive and motivating one.
Programme: Check out the programme! Registration: Please register here by 14 December 2022. Language: The Webinar will be held in English. Registration and privacy policy:Due to the Data Protection Ordinance (GDPR), registration is only possible using the form. Individual inputs are recorded by the organisers with the consent of those responsible. Recording of audio or video of the event and/or parts of it is prohibited for copyright reasons.
We are looking forward to meeting you!
The team of the Alpine Climate Board